THANK YOU FOR YOUR INTEREST
IN OUR SACRED EVENTS
All Events Require Pre-Registration. Limited Spots Fill Quickly.
"Thanks so much for the MONUMENTAL ceremony. The circulating energy is still flowing." Rosie
"My experience at zen jewelz sacred bracelet making was just what my soul needed. Learning how to let your intuition guide you in creating a special bracelet in the presence of positive, warm energy makes for a very special evening." Jenn
"The sacred bracelet making workshop was so much more than making a bracelet! Thank you for helping me connect to 'the women who are reminded about the truth when she forgets'. I loved the meditation, smudging & making new friends. Thank you for an empowering evening!" Heather

"The Divine Feminine Energy gathering, where I made my own bracelet, was nothing less than magical. Jen's gift is uncanny... she brought together 10 women & taught us how to tune into our own energy & the power you have within yourself. It was the perfect evening. We started off as strangers and all left as new friends!" Diane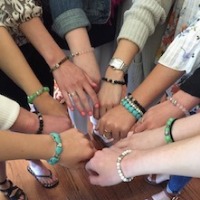 SACRED BRACELET MAKING
Let your soul be your guide as you create your very own healing crystal bracelet.
Space limited to 10 participants
(pre-registration required)
FIRST COME, FIRST SERVE
DATE: CONTACT US TO BOOK YOUR LADIES NIGHT OUT - YOU CHOOSE THEME/ DATE
TIME: YOUR CHOICE
FEE: $99.99
THEME: Protection, Divine Feminine Energy, Abundance, Attract love,
Chakra Healing, Speak Your Truth. It's your groups choice & the possibilities are endless...
GEMSTONES: Assorted natural healing stones matching the energy of your theme
WHAT'S INCLUDED:
Choose from an assortment of genuine gemstones to create a healing crystal bracelet that calls to you
(Includes a sterling silver charm of your choice)
Learn about different qualities of gemstones & DO's & DONT's for energy clearing your crystals
Divine feminine energy meditation
Receive a personal energy reading and smudging by ZenJen
Refreshments will be served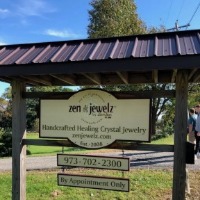 ENLIGHTENED HEALING SAMPLER
Join us for a wonderful opportunity to participate in a variety of healing modalities in our sacred space.
You will meet with each energy worker privately, allowing you to enjoy a UNIQUE enlightened experience.
See below to meet the healers: ZenJen, Beckey, Rosie & Marlene
SOLD OUT
FIRST COME, FIRST SERVE
DATE: Saturday, June 22
TIME: 2:00PM
FEE: $50.00+ cost of any jewelry purchases (optional)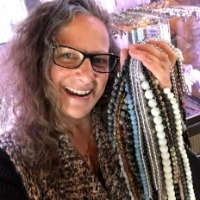 MEET ZENJEN

EMPATH, ENERGIST & JEWELRY DESIGNER. OWNER OF ZEN JEWELZ
With over 25 years of jewelry design experience, Jen has merged her empathic gifts and her jewelry design skills creating zen jewelz in 2008.

Jen is a graduate of Fashion Institute of Technology & has degrees in colored stones and diamonds from Gemological Institute of America. Jen is known for the quality of gemstones she uses in her designs as well as the unique cuts and gemstone options available. All of her pieces are adorned with sterling silver charms and finishing touches.

HER OFFERING: ENERGY EXPERIENCE, DESIGN SESSION & SMUDGING

Gemstones are minerals from the earth, also known as healing crystals. Ever since discovering them, I tune into their energy & notice just how precious they are. They are used as a form of healing and as a tool to bring forth certain spiritual qualities within ourselves, such as wisdom, intuition, health, creativity and much much more!

Stringing together enchanted pieces, then using Reiki and the Native American tradition of smudging, I cleanse and charge the energy of each stone. Every finished piece offers a specific energy to support the wearer on their personal journey!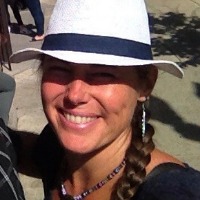 MEET BECKEY

THE INDIGO BOHEMIAN

A humble seeker who wanders through life digging, researching & philosophizing all energetic aspects of our being. Physical or spiritual. Her goal is to help individuals learn about their subtle energetic selves in order to work on shedding density & learning their true energetic signature. Hence, becoming the best Lightbody they can be.
HER OFFERING: NUMEROLOGY
NUMBERS are energy. WE are energy. Numbers are understood in all languages, which is a common energetic signature shared among everyone. Numbers offer a quick, yet thorough way of analyzing and understanding ourselves. They pinpoint who we are, so as we can work on ourselves. Numerology is ONE component to help enlighten a part of our energetic self.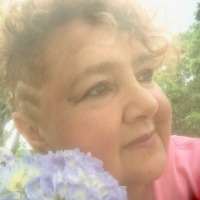 MEET ROSIE
REVEREND ROSIE MALLY OF TRINITY TOUCH
Rosie is a practicing energy worker for over 25 years. She is a Reiki and Seichim Master and a certified Therapeutic Acupressure Practitioner who also incorporates Integrated Nutrition, herbalism, aromatherapy & crystal energies into balancing the body, mind and spirit. With the power of touch in a sequential grid of 3, acupressure is a Chinese medicinal practice that opens blocked energies or chi in the body's electrical system and allows the body, mind and spirit to heal itself.
HER OFFERING: BALANCING TREATMENT OF BODY, MIND & SPIRIT USING INTEGRATED MODALITIES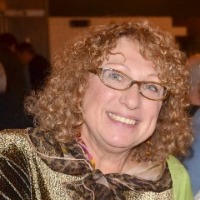 MEET MARLENE
MASTER AROMATHERAPIST - THE NJ OIL WHISPERER
Wayne Dyer called essential oils "Little Bottles of God!" For 20+ years I've been using, studying and teaching others how to incorporate essential oils into their lives to empower and enhance their body, mind and spirit. I am so grateful to have witnessed the many miracles that the oils have brought myself, my family and my clients as a Reiki/ hospice volunteer, massage therapist & energy worker.
HER OFFERING: AROMATHERAPY AURA CLEANSE
Essential oils were mentioned in the bible many times since they were more valuable than gold as ancient people's natural pharmacy. Experience first hand the amazing scents of pure therapeutic grade essential oils such as lavender, peppermint, frankincense, the "feeling oils" such as forgiveness, inner child & grounding. I will teach you a simple technique to clear your chakras, cleanse your aura & open your energy flow to experience more harmony & balance and to release negative emotions.