THANK YOU FOR YOUR INTEREST
IN OUR SACRED EVENTS & OFFERINGS
All Events Require Pre-Registration. Limited Spots Fill Quickly.
"Thanks so much for the MONUMENTAL ceremony. The circulating energy is still flowing." Rosie
"My experience at zen jewelz sacred bracelet making was just what my soul needed. Learning how to let your intuition guide you in creating a special bracelet in the presence of positive, warm energy makes for a very special evening." Jenn
"The sacred bracelet making workshop was so much more than making a bracelet! Thank you for helping me connect to 'the women who are reminded about the truth when she forgets'. I loved the meditation, smudging & making new friends. Thank you for an empowering evening!" Heather

"The Divine Feminine Energy gathering, where I made my own bracelet, was nothing less than magical. Jen's gift is uncanny... she brought together 10 women & taught us how to tune into our own energy & the power you have within yourself. It was the perfect evening. We started off as strangers and all left as new friends!" Diane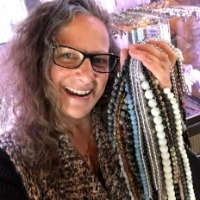 Become a hosT
the crystal rx with zenjen
The ultimate energy experience

Find out what stones YOU need to live your best life!
Invite up to 10 guests (minimum 5)
One on one with ZenJen to discover the perfect healing crystals for you
String together your crystals in the pattern you like
ZenJen will finish off your bracelet with the sterling silver charm of your choice
Closing meditation, smudge & cleanse!
FEE: $99.99 per bracelet
(pre-registration required for guests)
Hostess Gift: FREE Angel Card reading or Energy Coaching session
OR
IF YOU HAVE BEEN INVITED BY A HOSTESS, RESERVE YOUR SPOT HERE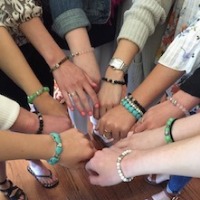 SACRED BRACELET MAKING
Let your soul be your guide as you create your very own healing crystal bracelet.
Space limited to 10 participants
(pre-registration required)
FIRST COME, FIRST SERVE
DATE: YOU CHOOSE DATE & THEME
TIME: YOUR CHOICE
FEE: $99.99 per guest
THEME: Protection, Divine Feminine Energy, Abundance, Attract love,
Chakra Healing, Speak Your Truth. It's your groups choice & the possibilities are endless...
GEMSTONES: Assorted natural healing stones matching the energy of your theme
WHAT'S INCLUDED:
Choose from an assortment of genuine gemstones to create a healing crystal bracelet that calls to you
(Includes a sterling silver charm of your choice)
Learn about different qualities of gemstones & DO's & DONT's for energy clearing your crystals
Divine feminine energy meditation
Receive a personal energy reading and smudging by ZenJen
Refreshments will be served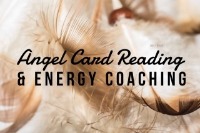 ANGEL CARD READING & ENERGY COACHING
FIND OUT WHAT MESSAGES THE ANGELS HAVE FOR YOU!
***Introductory rate: $49.99 half hour***

Appointments available in person, by phone or video chat
(FaceTime, Facebook video chat, Instagram video chat or Skype)
Please state your preferred method at checkout. Once I receive your payment I will contact you to schedule an appointment.
An Angel reading is a way for the angelic realm to relay inspirational messages and provide spiritual counseling.
A reading can facilitate the healing process as well as assist you in any area of your life.
The loving information can also provide you with tools to achieve your goals and reach your highest potential.
Session Includes:
~ Crystal guidance
~ Angel card selection & reading, Spiritual Counseling
~ Smudging & clearing with sage & other sacred herbs
OR
Do you sense that you're an empath & have always wanted to learn how to tap into your empathic abilities?
Would you like to learn how to clear yourself of toxic energy & raise your vibration?
Together we will explore techniques to help you trust your guides, your Angels and your intuition. Gain a better understanding of how energy works and build your spiritual tool box of methods to cleanse and balance your chakras.We can work one on one on a regular basis to get you to a place where you feel confident & at ease with your abilities.